Dining Furniture at
Russell Francis Interiors
---
Our Extensive range of dining room furniture will let you host the perfect dinner party. From beautiful dining tabls to matching chairs from our collections.
Whether you are looking for contemporary or traditional, dinning sets from chairs to tables, sidboards, coffee tables, wall units or occasional pieces.
We have large selections of varying style and sizes to suit.
We offer a bespoke service in some of our ranges which can be tailored to customers requirements with custom finishes and size requirements.
Our ranges can be finished in several different woods from traditional mahogany, eyes or walnut to the more contemporary modern oaks.
Most of our dinning sets are lifetime pieces built with quality and care. We careful select a quality to ensure the longjjevity to our customers which meets our own personal strict criteria.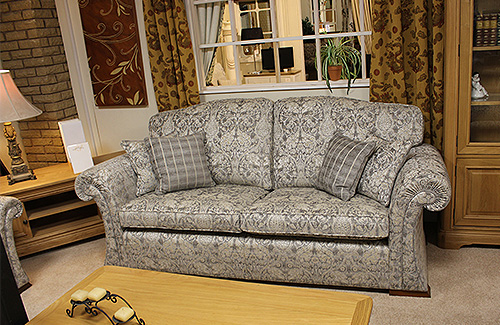 Our Commitment
---
"Our aim is to provide the ultimate experience to our customers who feel completely relaxed and informed when visiting the showrooms."
Our History
---
2016 - RFI & Classic Interiors open in 1 location
2007 - RFI Opens in Weddington Road
1999 - New Location Opens Near Hinckley on the A5
1995 - Premises Open in Nuneaton on the A5
1990 - Russell Francis Interiors Opens in Beaumont Leys